services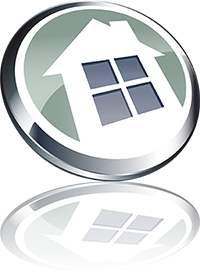 Fimeda provides a global service information and, in case of purchase, follows its customers through all its phases. Each step is taken care of by the relevant professionals, providing:
Technical information related to building, the photographic and video presentation, floor plans;
Legal assistance, fiscal and financial advice, access to bank credit;
Language support and organization, including the organization of the visit of the property;
The purchase contract is drown up bilingually (German and own language).
FIMEDA working methodology is designed to arrive at sale only after the purchaser is given all necessary information. For this purpose , the purchaser will benefit of the advice of individual partners in their respective areas of specialization, both in Germany an in the buyers country
Mode of conclusion of the deel
The deel is drawn up in Germany and is ruled by German law. The way is as follow:
Once being given the task by the parties, the notary prepares a draft and distributes it to the parties for inspection; considering the answer of the parties, the notary set a date for the selling. The buyer can choose whether to be personally present, or whether to delegate FIMEDA GmbH. In this case, the purchaser can endorse the purchase in his country by one of the several German consular offices or by notary.
The costs related to the purchase
Notary fees -including bilingual contract- is approximately 2.5% of the property value. The registration fee is about 5% of the declared value of the property.
An investment easy to manage after the purchase
FIMEDA has nothing to do with mediation agencies. After the purchase, the buyer is not abandoned. At any time, he may request and receive quickly, by email, fax, etc ..., information on the purchased property and on strategies for optimizing the purchase.
FIMEDA will provide, if requested, a personalized management of the property, offering:
Logistical support, such as maintenance and cleaning the property;
Technical assistance, such as restructuring, splits;
Management assistance, such as tax payments on house renting, managing tenants;
Fiscal assistance, such as estate tax and income tax return.
Given the nature of the proposed investment, our company can also handle the possible resale of the property. All the post-purchase services are carried out at the best market conditions.
The costs related to the manteinance
They are, by synthesis: an annual tax, the compulsory insurance on the property, eventual amounts relating to utilities and municipal services. If the property produces an income, you must pay the corresponding tax, which in the case of a foreign resident doesn't exceed 25%. All costs related to the property are deductible.